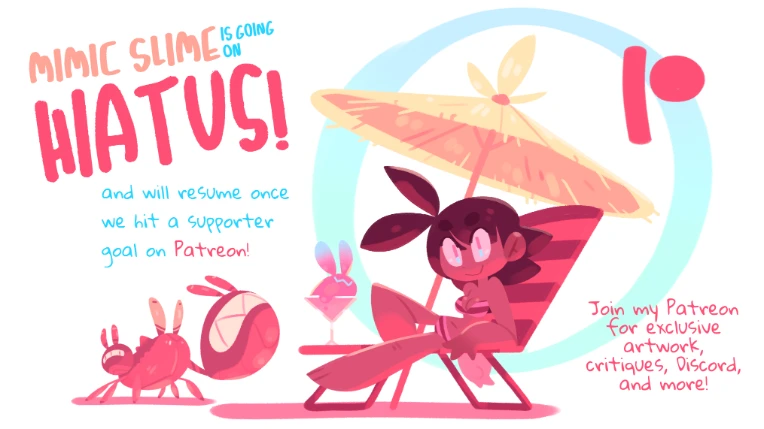 MIMIC SLIME is going on hiatus until I hit my Patreon goal!
If you haven't heard of it before, MIMIC SLIME is my webcomic, which you can read here! It follows Mimic, a lone slime who travels the vast, uncharted world of Beyheymoth in search of her kind (and the occasional snack). It features colorful art and colorful characters, so check it out! I know you'll love it cause I love making it--which is where YOU come in!
It's thanks to the support of patrons that I can continue working on MIMIC SLIME. Once we reach 50 supporters, I will resume uploading the series. I've even revamped all the tiers with new benefits, so be sure to check it out.
Thank you to all my readers! I hope you look forward to MIMIC SLIME's return as much as me!